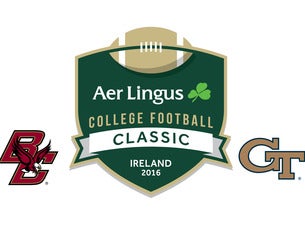 We hope that you're as excited about football season as we are, and to show our excitement we've got some amazing deals to help you stock up and pregame properly!
In addition, we have provided a list of Irish inspired cocktails to assist you in celebrating the GT vs. BC game in style. Read below for more information.
Sale Items
---

Paddy's Bee Sting Irish Whiskey with honey.
Save $2

2 Gingers Irish Whiskey.
Save $5

Centinela Tequila.
Save $15 on blanco
Save $17 on reposado
Save $20 on anejo

Cleveland Underground Uncommon Barrel Bourbon. This Bourbon whiskey was finished with black cherry and honey locust woods.
Save $10

The Singleton Single Malt Scotch Whiskey.
Save $20
Featured Irish Products and Cocktails
---

Bushmills Irish Whiskey and St. Brendan's Irish Cream.
We believe these two products offer truly authentic flavors and unbeatable value. Add them to your game day festivities on September 3rd.
Waking up early for the 7A.M. game? Try this bloody molly, an Irish variation of the traditional bloody Mary, or an Irish breakfast shot. There's always the simple yet delicious Irish highball, and we will have plenty of Guinness stout in stock so Irish car bombs are a definite possibility.
Other easy-to-prepare Irish drinks: Irish coffee, pickleback, Irish Jack Rose, and Irish buck.
If you're looking to make sophisticated Irish based cocktails for yourself or guests check out this page.
Cheers and Go Jackets,
-Aaron
---
**Sale begins Friday 8/19/2016 and will continue while supplies last**